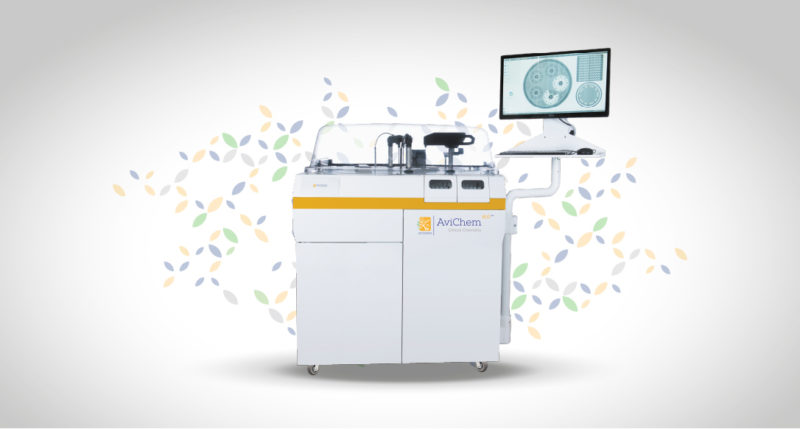 The AviChem 6.0 ™, an automated high-capacity instrument offers high throughput of 600 tests/ hour (450 photometric + 150 ISE).
AviChem 6.0 ™ is a unique stand-alone sytem that is compact 96(w) X 70(d) X 120(h) cm and lightweight. the AviChem 6.0 is a cost effective system with low maintenance.
The user-friendly software with an adaptive touch screen allows easy navigation with full control through a simple configuration.
The elegant Simplicity of AviChem 6.0™ design guarantees the easy tracking of all workflow stages.
The AviChem6.0 ™
WHERE ACCURACY MEETS SIMPLICITY